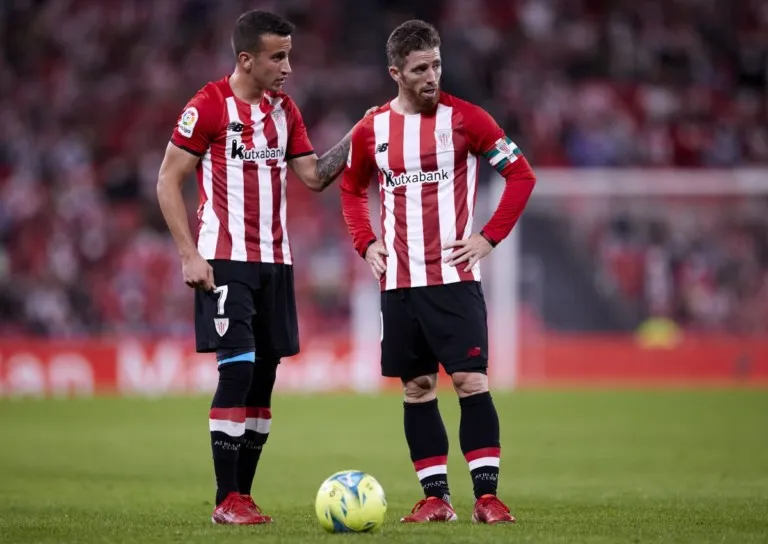 Does the yellow sub's draw streak continue?
Ten different kick-off times this weekend in the Spanish LaLiga. Prime-time on Saturday evening sees two teams face each other in the Basque Country who display a very neat style, but still have a big focus on their own defence. At the San Mames stadium, hosts Athletic Bilbao face Villarreal.
Both teams have a lot of playing class, but take relatively few risks and prefer longer periods of possession. As a result, these two teams are the teams that have scored the fewest goals so far in 2021/22. Bilbao scored an average of only 1.38 goals per game, while Villarreal's average is 1.75 goals per game. It is therefore absolutely obvious to predict Athletic Bilbao against Villarreal to score less than 2.5.

Because of the previous results of both teams, it is also possible to bet on a draw. Bilbao have shared the points four times and Villarreal five times in eight games. However, in order not to lose the connection to the extended top at an early stage, only a full success counts for both teams in this match. The match kicks off at the San Mames on Saturday evening at 9 p.m.
Athletic Bilbao – Statistics & current form
This match will be a very special one for Bilbao head coach Marcelino. He was with the yellow sub between 2013 and 2016, leading the club back from the second division to Europe before falling out with the club's management in the summer of 2016
First game after three-week break
Fatigue will certainly not be an issue for the Basques on Saturday night, as Bilbao played their last competitive match on 1 October. After a break of more than three weeks, the Marcelino eleven is now back in action. The league match against Real Madrid last weekend was postponed due to the many South American internationals at the royals.
The Basques are therefore completely lacking in competitive rhythm, which is certainly not an advantage. In addition, despite the long break, centre-back Unai Nunez and left-back Yuri Berchiche are still unavailable due to injury. This duo, however, represent the only two absentees.
Seven Under 2.5 Games
It was mentioned at the beginning that the games involving the Basques this season are those that guarantee the least spectacle. The only defeat, at home to Rayo Vallecano, was also the only game in which at least three goals were scored.
In the seven other league games, the maximum number of goals was two, including Bilbao's unbeaten run against champions Atletico Madrid (0-0) and Barcelona (1-1). In this respect, Athletic Bilbao vs Villarreal odds of up to 1.62 for the under 2.5 seem almost a little high.
Predicted line-up of Athletic Bilbao:
Simon – Balenziaga, Martinez, Vivian, Lekue – Muniain, Garcia, Vencedor, Berenguer – Williams, Garcia
Last matches played by Athletic Bilbao:
LaLiga
10/01 2021 – Athletic Bilbao 1 – 0 Deportivo Alaves
09/25 2021 – Valencia 1 – 1 Athletic Bilbao
09/21 2021 – Athletic Bilbao 1 – 2 Rayo Vallecano
09/18 2021 – Atletico Madrid 0 – 0 Athletic Bilbao
09/11 2021 – Athletic Bilbao 2 – 0 Mallorca
Villarreal – Statistics & current form
Winning the UEFA Europa League last season, Villarreal celebrated the biggest success in the club's history. However, this euphoria could not really be carried over into the new season.
Four away games, four draws
In the current Spanish LaLiga table, Villarreal can only be found in a completely disappointing twelfth place in the table. The big problem in this season are the many draws, together with UD Levante Villarreal is currently the draw king with five draws.
The point splits in the away games are particularly striking. This weekend, Emery's team will play their fifth away match of the season at the San Mames Stadium. So far, there has been neither a win nor a defeat, all matches ended in a draw. However, goals have only been scored at the Wanda Metropolitano against the champions (2:2). The other three away games all ended goalless.
Betting on a goalless match is always very risky, but in the case of Athletic Bilbao against Villarreal, betting on the under 1.5 could be a good idea. Here, depending on the betting provider, you can bet approximately three times the amount.
First league defeat, strong reaction in the CL
After seven league games without defeat (two wins, five draws), Villarreal conceded a surprising 2-1 defeat to Pamplona bullfighters CA Osasuna last weekend.
The EL winners were able to redeem themselves during the week when they won 4-1 on the artificial turf in Bern. A result that sounds clearer than the course of the game. After the goal that brought the score back to 1:2, Villarreal were by no means solid. The many missed victories have left their mark and their self-confidence has clearly suffered. Despite the strong squad and the return of top scorer Gerard Moreno, betting on Athletic Bilbao against Villarreal seems too risky.
Predicted Villarreal line-up:
Rulli – Estupinian, Pau Torres, Mandi, Foyth – Trigueros, Coquelin, Parejo – Danjuma, Moreno, Pino
Last matches played by Villarreal:
Champions League Grp. F
10/20 2021 – BSC Young Boys 1 – 4 FC Villarreal
LaLiga
10/17 2021 – Villarreal FC 1 – 2 Osasuna Pamplona
10/03 2021 – Villarreal FC 2 – 0 Real Betis
Champions League Grp. F
09/29 2021 – Manchester United 2 – 1 Villarreal FC
LaLiga
09/25 2021 – Real Madrid 0 – 0 Villarreal FC
Athletic Bilbao – Villarreal Direct comparison / H2H record
Fans should not expect an offensive festival in this clash, as in each of the last five league matches between Athletic Bilbao and Villarreal, the forecast for the under 2.5 was crowned with success. In general, the duel between the Basques and the CL participants has recently been a duel of equals, with four of these five league games ending in a draw. Last year, they drew 1-1 twice.
Athletic Bilbao – Villarreal tip
Saturday night's match in the Spanish LaLiga will most likely not result in a goal festival, but nevertheless a very entertaining match can be expected. The two teams are not only united by head coach Marcelino, but also by the way football is played.
In many respects, the two teams will probably neutralise each other somewhat and the game will mainly take place between the two penalty areas. According to the results so far, betting on Athletic Bilbao against Villarreal offers both Under 2.5 and Under 1.5.
Even more obvious than betting on the number of goals is the division of points. Arguments supporting this tip abound. Both games last year ended in a 1-1 draw, Villarreal have drawn all four of their away games so far this season and the very similar style of play is also an indication that there will be no winner on Saturday night. With a moderate stake of four units, Athletic Bilbao vs Villarreal betting odds are alluded to for the next score draw.